As we approach the release of FIFA 21, EA are unveiling more information about their new game.
Here's what we know about EA's most popular game mode, Ultimate Team.
Latest News – FUT Reveal this Monday
EA has announced that there will be a full FUT reveal this Monday, after sharing a post of Petr Čech!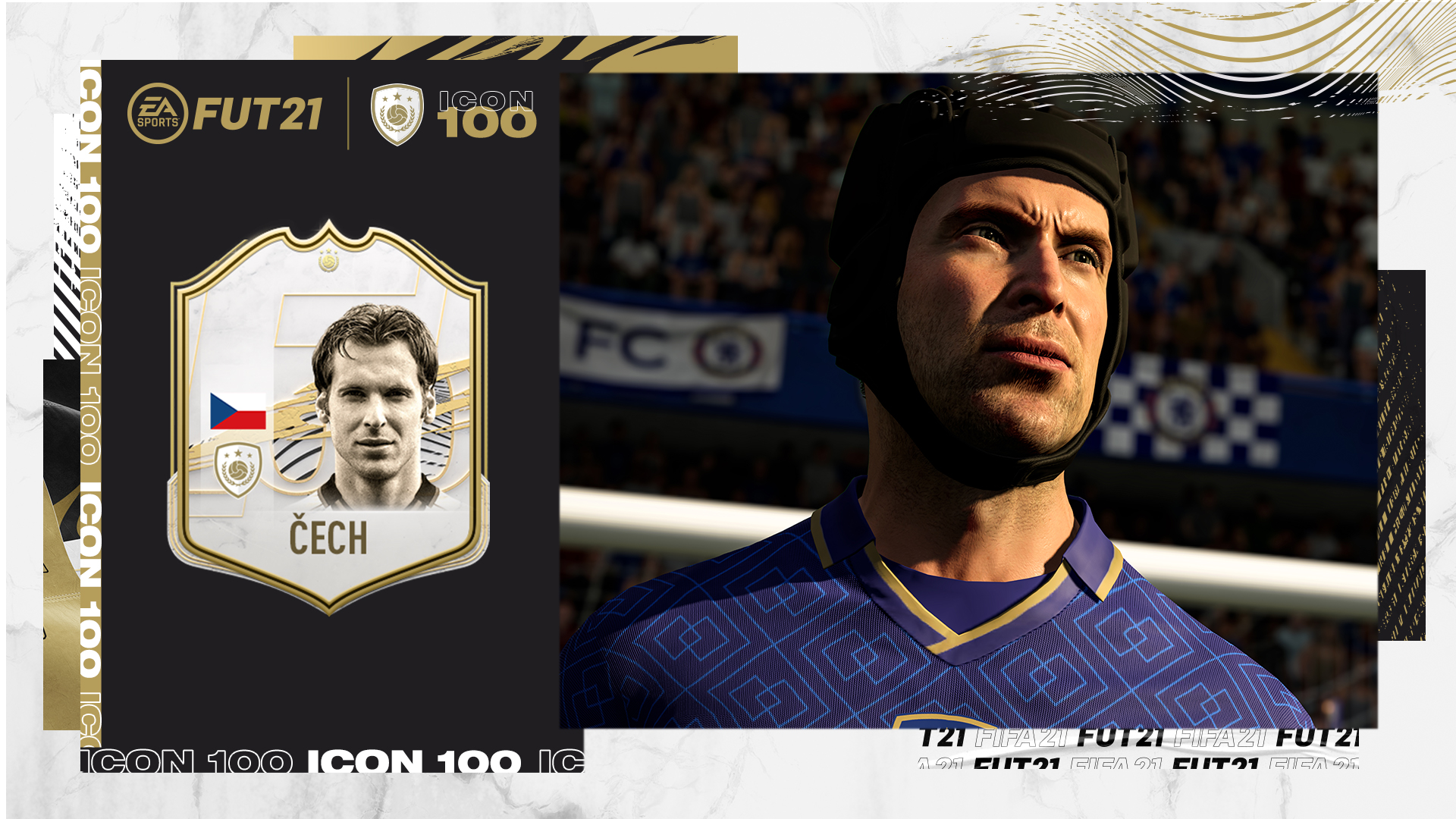 Head over here for everything you need to know, including how, and when to watch!
Timo Werner OTW
It's official. Timo Werner will have a Ones to Watch card in FIFA 21 ultimate Team
EA announced that Werner will be one of their OTW players on FUT 21. By pre-ordering the Ultimate Edition, you could begin FUT 21 with Werner in your side!
Ones To Watch (OTW)
Among the most popular of cards on FIFA Ultimate Team are Ones To Watch items.
These are players who have moved clubs in the recent transfer window, and receive a "live" card on FIFA 21.
Every time they receive an in-form rating from the Team of the Week, their Ones To Watch card will match that rating.
With only Werner confirmed, we wait to see which players could become Ones To Watch.
Pre-Order
Of course if you want to make sure you can hit the ground running, you'll want to pre-order.
We've got you covered! Head over here for our guide on the different Editions and the best way to ensure you can play FIFA 21 as early as possible!
READ MORE: Pre-order FIFA 21 HERE
Ciao Roma!
Another Italian club will not be present on FIFA 21.
After Juventus became Piemonte Calcio on FIFA 20, FIFA 21 will see the arrival of Roma FC as they have left the EA franchise.
Read more about Roma FC here.
On the flip side, EA have secured multi-year deals with both Milan clubs, securing AC and Inter for the foreseeable future.
Get a Head Start with Pre-Season
FIFA 20's latest promo gives you the opportunity to start planning for the future in FIFA 21.
'Pre-Season' offers players the chance to earn rewards for the new game to help you create your Ultimate Team.
Check out the full list of rewards here.
FIFA 21 Trailer
That official FIFA 21 trailer has dropped, and if you're an Ultimate Team fan, there are BIG things in store!
FUT Co-op is probably the standout feature in the announcement, so get ready for that two-man Weekend League!
FUT Co-op
Now this wasn't something that we were necessarily expecting, but something that has changed the FUT game completely.
EA have announced that FUT Co-Op will be coming to FIFA 21. There will be a brand new set of Co-Op Objectives that will reward playing together, both in Squad Battles and Division Rivals!
New FUT 21 ICONs
With over 80 ICONs on FIFA 20, there aren't many legends of the game that EA has to choose from.
We have a look five contenders who could arrive on the next game:
Franz Beckenbauer
Franz Beckenbauer last appeared in the FIFA series back in FIFA 17, and we feel the Kaiser is due for a return.
Given he is a Bayern Munich legend, a FUT 21 card could be unlikely, with Bayern one of Konami's Pro Evolution Soccer partner clubs.
John Terry
John Terry is a Chelsea legend through and through, having won the Champions League, five Premier Leagues and five FA Cups during his career with the Blues.
The current Aston Villa assistant manager would be a great defensive option on Ultimate Team, having last appeared on the game in FIFA 18.
Ashley Cole
It's a similar case for fellow Chelsea man Ashley Cole, who retired last season after a 20-year career that spanned 16 trophies and three continents.
With Frank Lampard, Michael Essien, Claude Makelele, Marcel Desailly, Ruud Gullit, Didier Drogba and Gianfranco Zola, the list of Chelsea legends is only set to grow on FIFA 21.
Francesco Totti
Francesco Totti would be a welcome addition to FIFA Ultimate Team, with the Roma legend one of the most iconic players to wear the number 10 shirt.
The forward spent his entire career with I Giallorossi, winning one Serie A title, two Copa Italias, and two Supercoppa Italianas.
Nemanja Vidic
One of the hardest men to play in the Premier League, Nemanja Vidic captained Manchester United to five Premier League titles and a Champions League.
He formed a formidable defensive partnership with current FUT ICON Rio Ferdinand.
Two New Icons Found
Well known FUT website and notorious data miner FUT Watch seems to have found TWO new icons in the game's code that may indicate at future icon releases.
After Title Update #12 was released in March, FUT Watch began to explore the code and found ICON data for Eric Abidal and Lilian Thuram.
Another user @imSeanFUT1 also commented on the fact that Vidic was there from the start but hasn't been released.
Perhaps this has something to do with the rapidly approaching UEFA European Football Championship this summer?
To find out more about these potential new Icons, head here.
Brand-new customisation options confirmed!
Another key addition that has been confirmed is the addition of some brand-new customisation options.
There will be all-new ways to customise your team both on the pitch, and in the stands.
This is something we'll be keeping a close eye on as it unfolds!
One FUT Club
It's been confirmed, you WILL be able to carry over your FUT club from your current console, to your Next-Gen console!
There will be cross-gen transfer markets within FIFA 21's Ultimate Team, meaning that you could even switch back from Next-Gen to your old console if you wish!
EA Play Announcement
If you're worried about paying for FIFA 21 twice on current and then Next Gen, fear not.
EA Play has announced that you will be able to take your FUT 21 data from FIFA 21 onto PS5 & Xbox Series X.
If you purchase the game on PS4 or Xbox One, you will get the game free on PS5 and Xbox Series X.
Not only that, but your data for Ultimate Team and Volta Football will be taken over onto the Next Gen console.
FIFA 21 Ultimate team reveal set for August
After the FIFA 21 EA Play announcement, there has now been a post that is likely to send FIFA fans into a frenzy!
We could be seeing more on FIFA 21 Ultimate Team in August!
These dates are subject to change, but we're hoping everything goes ahead as planned. Check out the full post below!
Growth in FIFA 20
Season objectives on FIFA 20 finally rewarded players who
weren't spending a fortune on their team, and FUT Friendlies put the fun firmly
back into FIFA Ultimate Team.
The customisation made everyone's team feel bespoke and has left FIFA players in a much more content position with the online game.
Couple that with greater accessibility from the squad screen, then only a few subtle tweaks need to be added ahead of FIFA 21 Ultimate Team.
Academy cards
For the first time ever in Ultimate Team, on FIFA 20 we saw the launch of Academy cards.
These were items that could at first be unlocked via objectives, with further objectives allowing you to "level up" the item.
More items like this, that do not require serious coin grinding for packs and SBCs, will go down a hit with fans.
READ MORE: FIFA 20's Academy cards EXPLAINED
Only Dan James, Martin Odegaard and Victor Osimhen received Academy cards as part of the Future Stars promo on FIFA 20 Ultimate Team, so let's hope for more items on FUT 21.
Going Seasonal
Seasons has been a great feature in FIFA Ultimate Team, and something we see to be growing in popularity as time goes on.
With ICON Swaps and a whole string of SBC or Objectives items, this presents itself with the perfect opportunity for players to find at least one item worth chasing.
READ MORE: FUT 20 Season 5 REVEALED – Everything arriving in Ultimate Team
Could they step this up for FIFA 21 by marrying some of their promos with a Season?
Look at how EA operates over Futmas. Special kits and player items are available over the festive period, and perhaps it's time do the same over Ultimate Scream and FUT Birthday.
FIFA 21 Ultimate Team Wishlist
Not only can FUT 21 build on 20's successes, but it can also add some new elements.
Pack success rates
Hopefully, this will be the year EA change the success rate in Ultimate Team packs.
In a normal gold pack, there is only a 7.9% chance of picking up a player rated 82 or higher, and that falls to 3.6% for 83+ rated players.
FIFA 20 Ultimate Team pack success rates
| Pack | Price | 75+ | 82+ | 83+ | 84+ | 85+ | 86+ | 87+ | 88+ | 90+ |
| --- | --- | --- | --- | --- | --- | --- | --- | --- | --- | --- |
| Gold | 5k | 100% | 7.9% | 3.6% | | | | | | |
| Premium Gold | 7.5k | 100% | 19% | | 4.6% | | | | | |
| Premium Electrum Players | 12.5k | 100% | 39% | | | 4.4% | | | | |
| Premium Gold Jumbo | 15k | 100% | 40% | | | 4.6% | | | | |
| Premium Gold Players | 25k | 100% | 55% | | | | 3.9% | | | |
| Mega | 35k | 100% | 77% | | | | | 5.6% | | |
| Prime Gold Players | 45k | 100% | 78% | | | | | 5.2% | | |
| Rare Player | 50k | 100% | 95% | | | | | | 6.5% | |
| Ultimate | 125k | 100% | 99% | | | | | | | 2.4% |
Data from goal.com
Of course, EA implements this to stop the cash-rich players from buying a load of packs and getting instant success, but it actually harms everyone across the board.
Improved matchmaking
On a similar note, if there was improved matchmaking on Ultimate Team, like for FIFA 20 Online Seasons, where you only come up against a team with a similar rating, it would provide a level playing field.
More customisation
The customisation in FIFA 20 Ultimate Team has been fantastic, but this can go further.
Deeper customisation of kits, crests, stadiums, balls and fan chants can keep this going.
Improved connectivity
EA have made statements in recent weeks regarding their work on the online servers, and of course, there is only so much they can do in this department, they are making progress.
With a greater processing speed on the upcoming next-gen consoles, perhaps this can be achieved in the not-so-distant future.
FIFA 21 Player Rating Predictions
One of the most anticipated aspects of a new FIFA game is always the player ratings and which players rank amongst the best.
The following players are who we expect to be the top five rated players in FIFA 21 and their predicted ratings.
Lionel Messi (OVR 93)
No prizes for guessing who we predict as the number one man on FIFA 21 – it's got be the footballing phenomenon that is Lionel Messi.
Messi has produced 13 goals and six assists in 14 games in La Liga so far this season and recently won the ballon d'Or.
However, due to his age and his lack of European success recently we expect his overall rating to drop to 93.
Cristiano Ronaldo (OVR 92)
For years, Messi and Ronaldo have been battling out for top spot.
It's fair to say that the two of them have been in a league of their own in the footballing world, but now others are catching up.
The Portuguese forward has smashed in 21 Serie A goals so far this season, but will be 35 years old by the time FIFA 21 comes out!
Unless Juve win the Champions League, we can't see Ronaldo getting above a 92 rating.
Kevin De Bruyne (OVR 92)
As all Premier League fans have been witness to this season, Kevin De Bruyne has been utterly outstanding in his most recent Man City campaign.
Guardiola's squad have fallen short of Liverpool this season, and we dread to think how much bigger that gap would be if they didn't have KDB.
92 overall would be a fair reflection of the Belgian's talent.
Neymar (OVR 92)
The Brazilian Neymar is probably in the prime of his footballing career – 18 goals and 10 assists in 22 appearances so far this season and it looks like Neymar fancies a move back to Barcelona.
Therefore, FIFA 21 will likely see the winger retain his 92 overall rating, but could we see a change of club?
Virgil van Dijk (OVR 91)
It's not often that a centre back is hailed as a world class team's best player – enter Virgil van Dijk.
The Dutchman has been an unbreakable force at the back for Liverpool, as they sail ahead in the Premier League.
READ MORE: FIFA 21 Player Ratings Predictions – who deserves an upgrade?
Van Dijk probably deserves to be rated higher than 91 overall, but having been rated 90 last year, it's unlikely he'll jump to the lofty heights of 92.
FUT 21 Web App
We can't wait to get our hands on and start building our FIFA 21 Ultimate Team, and you can even get started before the game's release.
The FUT 21 Web App should arrive on 17 September 2020 – a day before EA access drop for FIFA 21.
This gets you access to your brand new Ultimate Team up to nine days before FIFA 20 is released.
Next Gen
With two new consoles arriving later this year, there is excitement growing for what FIFA 21 could look like on both PS5 and Xbox Series X.
Although there won't be significant changes for Ultimate Team just yet, you may be able to identify a change in gameplay.
Lag reduction has been an important aspect for both Sony and Microsoft for their new consoles, and will certainly affect timing in the online game.
READ MORE: Everything we know about FIFA 21 on Xbox Series X
Card Design
FIFA's Ultimate Team has evolved card design a lot over its long tenure as one of the most popular modes in the series.
It seems things are ramping up heavily in FIFA 20, where we're seeing many powerful new cards push the pace.
This is all leading up to what we might call the end game, which is in full swing ahead of FIFA 21's launch. That means these last few months of FIFA 20 will be some of the most exciting and explosive we'll see.
We can only hope this will slow down with FIFA 21. That way the Ultimate Team experience can feel like a steady growth.
If not, it could simply be an arms race from day one that will push away many newer players.
To read everything about FIFA 21, including release date, cover star, trailer, Career mode, Ultimate Team and more, head here.
The post *UPDATED* FIFA 21 Ultimate Team: REVEAL this Monday! Ones to Watch Confirmed, Timo Werner, Licenses, Gameplay Trailer, ICONs, FUT 21 Head Start, Pre-Order, Wishlist, Web App & more appeared first on RealSport.